Suvilahti DIY Skatepark – A Concrete Legend Comes to an End – Save Suvilahti DIY
Throughout the years, Finland's skate culture has seen the rise of many iconic spots, but one particularly stands out – the Suvilahti DIY skatepark. Hand-built and maintained by the community, this "Do It Yourself" skatepark in Helsinki's Suvilahti has been around for years, but now it's at risk of disappearing.
Suvilahti DIY – A Glimpse into Finnish Skateparks
Dive into the unique Suvilahti DIY skatepark with guidance from Mevert and Calvin in the attached video! Experience the heart of Finnish skate culture and discover a place that's much more than just a skatepark. It's a cradle of freedom and community where skaters from all around the world gather. Even Tony Hawk has visited Suvilahti DIY, stating that it's a special place unlike any other skatepark.
More Than Just a Skatepark
Suvilahti DIY isn't merely a spot to showcase tricks on a board. It's a cultural oasis created by the community where both skaters and street artists have expressed themselves freely. It's a place filled with countless memories, tricks, teachings, and stories. Made from concrete, steel, and spray paint, this skating paradise has been both a training ground and a second home for many.
Why Is Suvilahti DIY Being Demolished?
The demolition of the Suvilahti skatepark symbolizes, on a broader scale, how self-made culture is treated in Helsinki. The dismantling of the legendary cultural center Nosturi and the handling of other cultural spots suggest that city decisions often favor commercial interests over grassroots culture. This perspective has been highlighted in several discussions, like in a YLE report stating current users of the rugged area are concerned and angered about the entertainment center plans.
City Council's Decision on the Entertainment Center
The city of Helsinki has decided to demolish the skatepark to make way for an entertainment center in Suvilahti. The entertainment center has received approval from the city council, raising concerns among locals. Many fear that local culture will be lost in favor of new building projects.
Future Outlook
Even though the demolition of the Suvilahti skatepark has been green-lit, the city has announced support for the construction of a new skate spot in Hanasaari. However, this seems to be a temporary solution that might not replace the significance of Suvilahti to the skate culture and community.
Conclusion
The Suvilahti skatepark in Helsinki is a place that has touched many and sparked discussions on how independent culture is treated in Helsinki. Its demolition has led many to question the city's decision-making processes and for whom the city is genuinely being built. It's vital that such discussions occur and that citizens have a voice.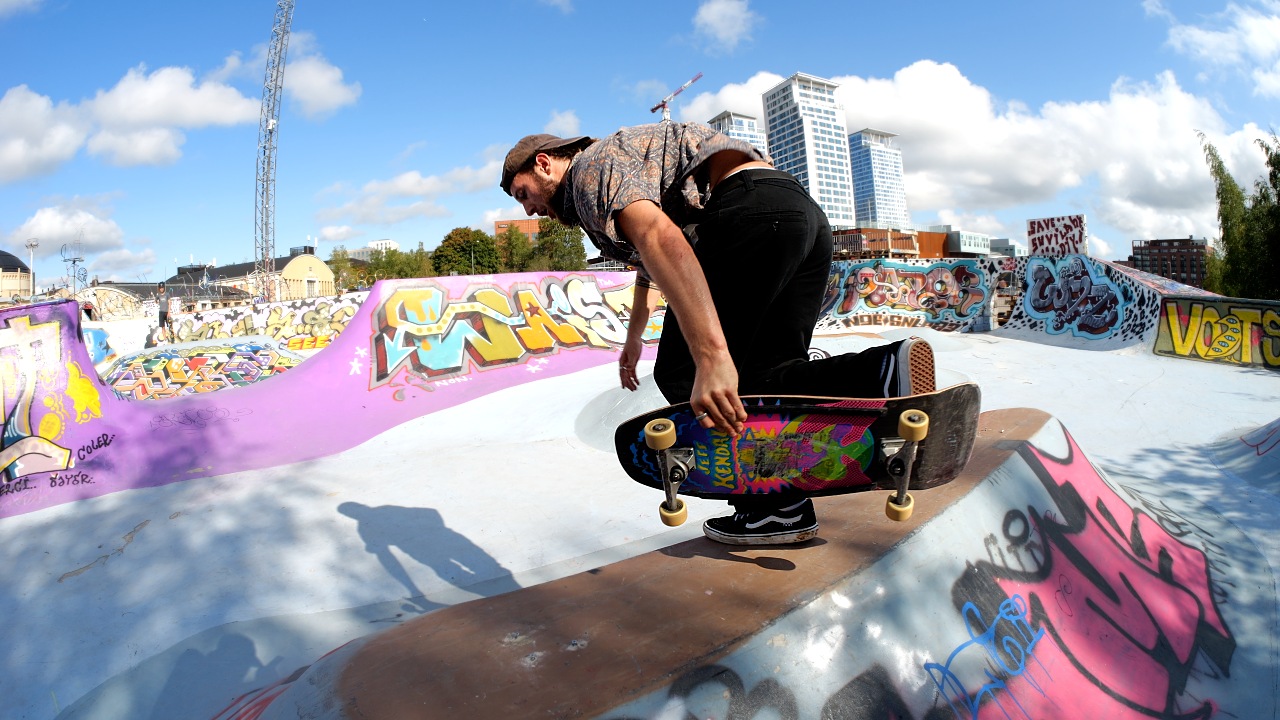 Introduction Are you tired of not being able to perform an Ollie AKA jump on your skateboard? Don't worry, we are here to help! In this article, we will provide you with step-by-step instructions on how to perform an Ollie and landing it like a pro. Performing...